GPs refer patients to  physiotherapists more  than any other health professionals.
Physiotherapist
are first contact practitioner's, which means you don't need a  doctor's  referral to see one, but they often work with doctors and other allied health professionals to help achieve optimal patient outcomes. 
 In addition to doctor's, physiotherapists receive referrals from surgeons for post surgery rehab, personal trainers to work on a clients form through pain and even dentists to assist their patients with jaw pain.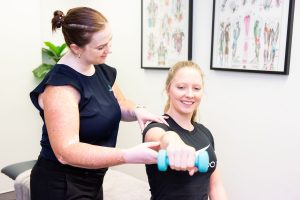 What are the benefits of physiotherapy intervention?
Decrease or resolve pain

 

 

Assist you in understanding and managing your condition

 

 

Help you gain long term solutions rather than a quick band aid approach

 

 

Help you get back to what you want to do and successfully achieve your goals

 

 

Recover faster 

 

 
The following link will take you to a tool developed by the Australian Physiotherapy Association Australia that can assist you with gaining further understanding of how physiotherapist can assist you: https://choose.physio/  
At Physionorth, our physiotherapists:
Are  university trained 

 .

Provide a holistic full body approach 

 .

Provide one on one hands-on treatment 

 .

Offer longer appointment times as standard to ensure each client  receives  optimal care

 .

 

Continually  up-skilling in a variety of areas

 

 through in clinic training.

Are motivated to  help  clients achieve their goals and live  pain free

 .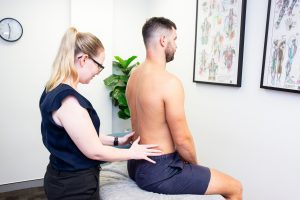 Important things to find out when considering a physio clinic:
Do they offer hands on treatment?

 

 

How long is your appointment  time?

 

 

Will you get one on one treatment? Are you the only patient your physio will be seeing during that time?

 

 

Are there other services the clinic  offers?  Massage, classes such as Pilates or a  senior's  exercise session?

 

 

Do they offer a range of  appointment  times? Such as early or late appointments

 .
If you need to make an appointment with one of our physiotherapists, give one of our friendly staff a call on 4724 0768 or CLICK HERE to book online now.
– Casey Smith, Physiotherapist
Back to All Posts