Is your child complaining of joint pain?
With the one or more of the following:
No specific acute injury.

Recent growth spurt.

Participates in multiple hours of sport per week…
This is a common scenario we have present to our clinic and could be due to the young athlete experiencing apophysitis symptoms. This is where pain arises due to an inflammation or overload of a tendon's attachment onto a growth plate. The growth plate is a part of the bone, where growth occurs, leading to lengthening of the bone. Once they have finished growing the growth plate will fuse.
Apophysitis pain usually comes on and worsens with increased load – running, jumping or landing. These injuries can occur in many areas of the body – the most common being the knee (Osgood Schlatter's) and the heel (Sever's).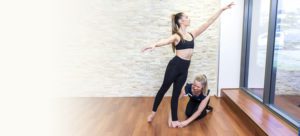 So, what can be done to help with the pain?
Traditional treatment methods including massage, physiotherapy and stretching can help with pain management. However, it is vital that we find and address the cause of the symptoms. Without finding the root of the problem, symptoms can be prolonged for large periods of time, meaning increased time away from sport.
In order to successfully treat these injuries, two things should be considered:
Biomechanics
If an athlete is continually loading incorrectly due to non-optimal movement biomechanics, this can lead to an apophysitis. Your physiotherapist will be able to observe your painful task and give you tips on how to improve your movement quality to help offload the painful structures.
Load Management
Once you are moving well, your load and training volume needs to be addressed. Your physiotherapist will be able to help you with a training plan that suits your goals without taking you away from your training altogether. Training hours, different sports, school activities and competition season should all be considered.
Once these points have been addressed your child will be on the road to feeling better, participating in the sports and activities they love!
– Nicole Cochrane, Physiotherapist
If you would like to make an appointment with Nicole, give one of our friendly staff a call on 4724 0768 or follow the link to book online. https://portal.coreplus.com.au/physionorth
Back to All Posts